With Microsoft Power BI, you can gain insights from your data for your decision-making in minutes:
all data, all variants, everywhere – and all in a single view.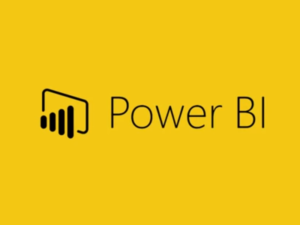 With Power BI as your business analytics service
turn data into stunning visuals and share them with colleagues regardless of device,
visually explore and analyze on-premises data and data from the cloud in a single view,
share and collaborate on customized dashboards and interactive reports,
Enable enterprise-wide scaling with built-in governance and security. 
Meet your self-service and business analytics needs with one of the largest business intelligence clouds in the world. Learn how industry-leading AI and continuous evolution based on user feedback can help you gain insights from your data – enterprise-wide and at scale. 
Rely on one of the largest and fastest growing business intelligence clouds.Create and share interactive data visualizations across data centers around the world. National clouds enable compliance and regulatory compliance requirements. 
With a single platform, you can meet all the requirements of your self-service and enterprise data analysis. Benefit from powerful semantic models, an application lifecycle management (ALM) toolkit, an open connectivity framework, and precise formatted paginated reports with a fixed layout. 
If you're familiar with Office 365, you won't have trouble connecting Excel queries, data models, and reports to Power BI dashboards to quickly collect, analyze, publish, and share Excel business data in a whole new way.