SharePoint is your mobile, intelligent intranet where you can share content and collaborate seamlessly
The dynamic and productive team sites in SharePoint make it easier for project groups and departments to collaborate on a team. Share files, data, news, and resources, and tailor your website to your team's needs. Collaborate easily and securely with teammates inside and outside the company – via PC, Mac or mobile device.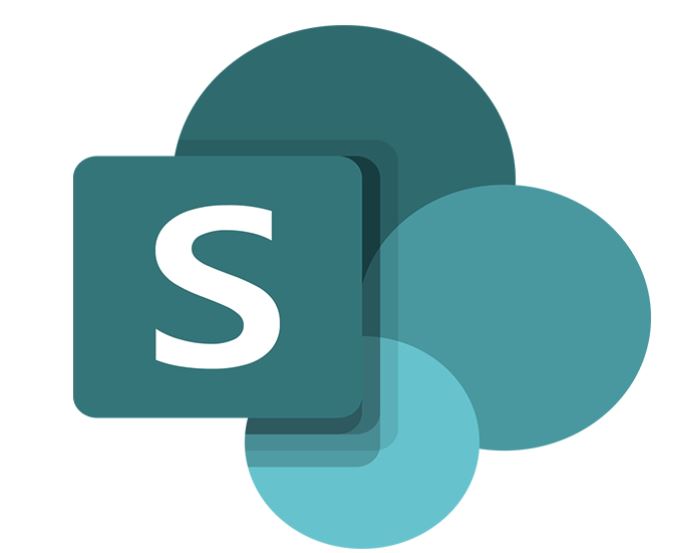 Inform and involve employees
Inform your employees and involve them via the intranet. Improve operational efficiency by deploying work materials and applications to launch sites and portals. Take advantage of the many possibilities of communication sites and stay up to date with personalized news on the web and in the SharePoint mobile app.
Using company knowledge correctly
Thanks to powerful and intelligent search functions, the information, know-how and insights you need to make decisions and take further steps are just a click away. Combine powerful content management in SharePoint with the useful contacts and conversations from Yammer so that the knowledge you need is always available.
Transform business processes
Become more productive with renewed processes – from simple notifications and approvals to complex operations. Create a digital work environment with SharePoint lists and libraries, Microsoft Power Automate, and Microsoft PowerApps, and deliver forms, workflows, and custom apps to virtually any device.
SharePoint Syntex uses advanced AI and machine teaching to expand expertise, automate content processing, and turn content into knowledge. Discover intelligent content services that work the way you do.
Analyze content
Develop AI models that contain algorithms for classifying and extracting data and automatically assign metadata
Enrich content and metadata
Find important facts in your content to improve search and teamwork
Automatically classify content
Capture and label structured and unstructured content with advanced AI
Legally compliant content
Manage content inside and outside of Microsoft 365 – for greater security and compliance by using microsoft information protection (MPI) confidentiality and retention labels
AI-powered machine teaching
Create AI models without code so the cloud can read content the way you do
Process content
Automatically capture and categorize content to accelerate content-driven processes using Power Automate
Accelerate content processes
Integration with Power Automate to develop workflows that leverage extracted metadata
Protect and manage content
Set security and compliance policies with automatically assigned confidentiality and retention labels